Valentine's Day
We are here for you! Order online for delivery OR in store pick up!
**If you want a timed delivery on Feb 14 we can ABSOLUTELY take care of that for you--but please call 210-265-5569 to order over the phone so we can guarantee it with a priority upgrade!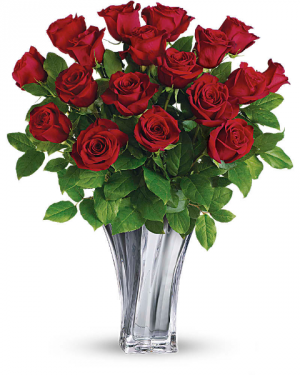 Flawless Romance
Truly flawless! Reminiscent of a radiant diamond, this sculptural sterling silver mirrored vase of blown glass puts a contemporary twist on this classic bouquet of all red roses. As shown (medium) is 18 roses, the small size is 12 roses, the large is 24 roses!
More Info